Employer Fined RM5,000 for Paying Wages in Cash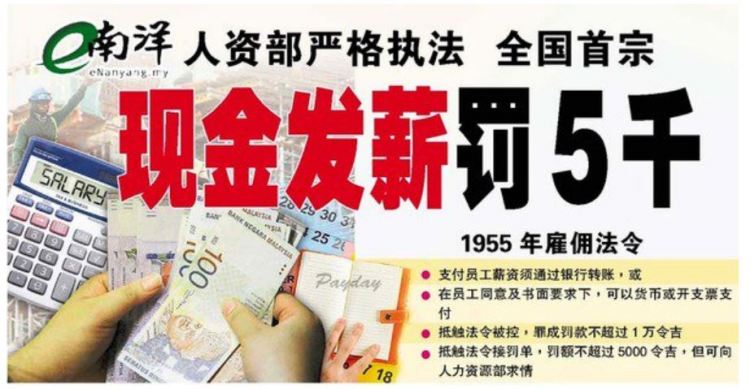 A business owner of a hardware store received a notice of RM5,000 fines for paying his employees' wages in cash, the fines were reduced to RM1,500 after an appeal is made. Meanwhile, actions were also taken on several shops nearby.
According to the Employment Act 1955,


Employers are required to pay employee wages through bank transfers

,
to pay wages in cash or by cheque, employers must apply to the Labour Department and attach a written request letter from employees.

For more information, please refer to the link below.
YYC
Picture Source:
Nanyang 南洋商报