Decontrolled 5,000 KG Commercial Vehicles Upgraded TO 7,500 KG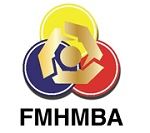 RE: DECONTROLLED 5,000 KG COMMERCIAL VEHICLES UPGRADED TO 7,500 KG
Basing on Ministers' Joint Meeting, it was informed that the government has agreed to fix the limit rate on goods carriage vehicles De-Controlled which as necessary to be enforced by this Department in line with the requirement under Road Transport Act 1987.

By following such requirement, the weight limit of carriage(BDM) has been fixed at 5,000 kg to increase to 7,500 kg for classification of goods carriage vehicles De-Controlled.

Concerning with that, such goods carried by own vehicles are required not to exceed 7,500 kg (BDM) by following specification recorded for purpose of following goods carriage vehicles classification in official weight measurement certificate.
Herewith Guideline on Implementation of New Weight Limit (BDM) Goods Carriage De-Controlled for your peruse.

Thank you.